Past Events
Erasmus+ mobility of youth workers "Active youth"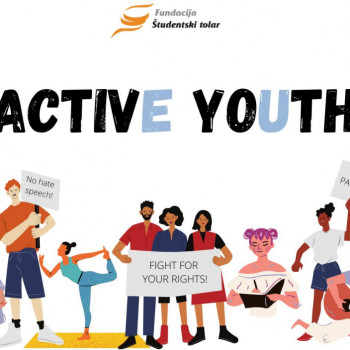 From 10 October 2021 to 16 October 2021, we hosted the mobility of youth workers in Ljubljana as part of the Erasmus + program entitled "Active youth" - Active youth of the European Union.
The main objectives of the project are to promote the participation of young people in democratic life in Europe and the labor market, to promote active European citizenship, intercultural dialogue and social inclusion.
We thank the national agency MOVIT for supporting the project.
We would like to thank the tourist guide Tatjana - Ljubljana with Tatjana for an extremely interesting presentation of Ljubljana.
We thank the partners from IRSE (Poland), Emberseg Erejevel (Hungary), Make it better (Portugal), the Network of Young Leaders (Serbia), Asociacion Juvenil Intercambia (Spain) and project participants who actively participated and will acquire knowledge and competencies. taken back to their organizations and local communities.
Become our supporter and partner
All donations received are donated to help students in need.
Contact us